The cryptocurrency market has recently declined and is still trembling. In other words, the lower the power consumption, the less risk-averse the miners.JASMINER X4 High-throughput 1U server is a rig that mainly supports mining Ethereum Classic, with leading level in hash rate and efficiency. It has a hash rate of 520MH/S±10%, but only has extremely low energy consumption. The power consumption is 240W±10%, and the daily power consumption is only 5.76 kWh. It is a very suitable for power-saving mining.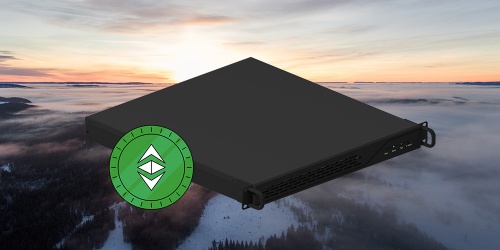 The JASMINER X4 High-throughput 1U server is not only equipped with a large amount of computing power, but also its innovative low-power design makes it the most powerful mining rig released on the market so far. Despite the affordable price, it still has very powerful performance, especially in terms of saving electricity. It is currently at the top of the ETC mining scene and is a great option for those who want a small but solid mining rig but don't want to incur high electricity bills.
JASMINER has always been committed to improving the carbon footprint of the crypto mining industry, so the products developed and produced by this company are based on "high hash rate, low power consumption", and each X4 product has only extremely low power consumption. Therefore, JASMINER X4 High-throughput 1U server is unanimously considered by many miners and experts to be one of the most stable, reliable and more profitable mining equipment in terms of hash rate, cost performance and energy consumption.